With ten years of hog roasting experience, Hog Roast Cheshire are known for our excellent customer service, list of previous party successes and most importantly tasty hog roasts. We have provided hog roasts for hundreds of private parties, weddings, charity and corporate events; offering an excellent alternative to the typical three course meals and buffets offered at many dos. Provide your guests with something a little different at your party. Don't let worrying about the catering spoil your big day – simply leave everything in the capable hands of the Hog Roast Cheshire team and enjoy spending time with your guests.
A Hog Roast not only brings with it unforgettable flavours but also a theatrical aspect to your party for you and your guests to enjoy. Your guests will delight in seeing the hog slowly roasting and taking in the delicious smells while their bellies start to grumble with hunger! Our professional stainless steel roasting machines will be drawing in the crowd effortlessly. Who will have the room for more than one roll? With a soft floury roll packed full of pulled pork perfection, homemade stuffing and topped with of course nothing other than the old favourite of apple sauce – it's hard to find room for a second roll! Yet your taste buds want to sample that famous Hog Roast Cheshire flavour again.
When it comes to the responsibility of arranging a party or celebration, it can be very stressful. With so many things that need to run smoothly, the catering is an important aspect of the day and we understand how vital it is to ensure nothing goes wrong. With Hog Roast Cheshire in charge, you can guarantee that all your guests are leaving with glowing reports over the food!
Traditional Hog Roast Catering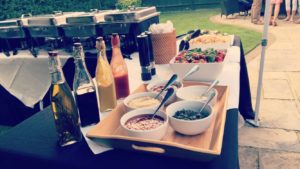 If like us you are keen to provide only the best quality, tastiest and most memorable food for your guests, than get in touch with us here at Hog Roast Cheshire. We specialise in the highly skilled technique of slowly turning our meats for several hours over the flickering flames of our top quality equipment. This gradual way of cooking is one which our excellent chefs have perfected over many years to ensure we can guarantee to provide you with mouth-watering, crispy crackling and melt in the mouth, succulent meat.
This cooking method dates back thousands of years and the Hog Roast Cheshire team are passionate about propelling this culinary art into the 21st century. Transform your event or special occasion in the Cheshire area with one of our fantastic menus. We can provide BBQs, buffet menus or more formal affairs if that is more your thing. Weddings, parties, business events – we have the valuable experience to be able to excel at catering for all these occasions and more!
Whatever the occasion indoor, outdoor, big crowds or small hog roasts are a simple yet delicious way to cater for your event. Cheshire hog roast organisers can provide everything you need to deliver a hearty hog roast menu to your guests. We promise quality food each and every time. We only use the best local produce and a team of professional chefs to get your food prepared and served up fresh on site.
Catering and Hog Roasts for Any Event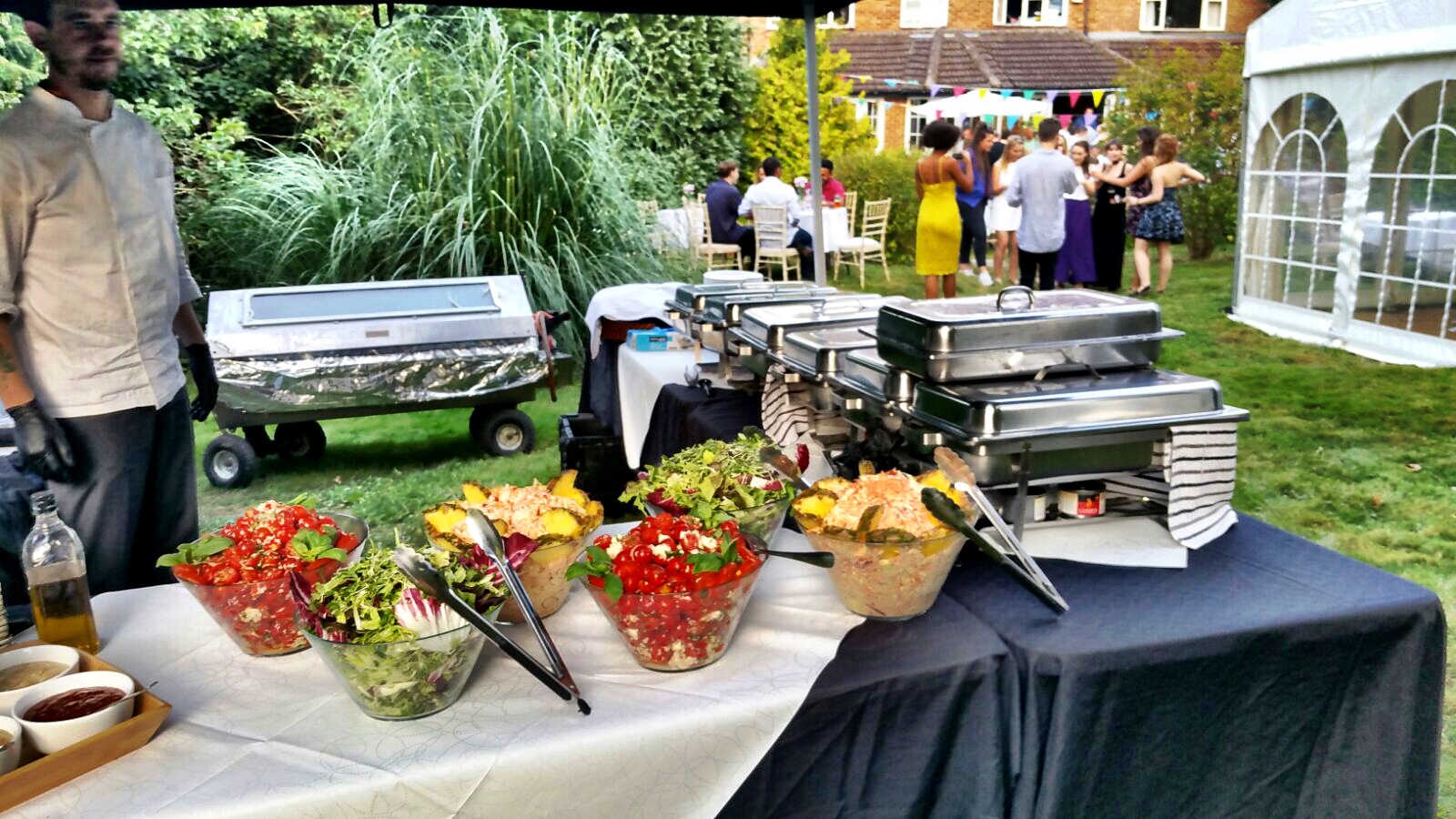 The delightful county of Cheshire is one which we here at Hog Roast Cheshire are proud to be able to call our home. This beautifully scenic area is one associated with rolling green fields, iconic red brick houses and some of the most sought after villages and towns in the country. It only requires a very brief, quick drive or stroll around any area of this wonderful county to be submerged in it's impressive historical roots of majestic manor houses and classic Tudor buildings aplenty.
Let us tell you just a little bit about our famous speciality, the mighty hog roast. Hog roasting is more than your average party food, it's a fine delicacy that puts cold buffets of sandwiches and sausage rolls to shame. Not even a chocolate fountain can outdo a hog roast! So treat your guests to only the best from Hog Roast Cheshire!
Cheshire Hog Roast Machine Hire
When you hire a hog roast machine from us, you'll also get the cooking gas, the hog itself and a team of professional chefs who will cook your feast to perfection and serve it up fresh and succulent delicious. We take the hard work out of feeding your guests, because when you're planning an event we know there is already so much to think about. When you book us, you can get on with the other elements of your party from venue to invitations to entertainers.
We offer a range of Hog Roast Cheshire Machine Hire prices and packages to suit each and every budget. No matter what you are looking for, if it be the full catering experience or a machine hire package, please get in touch with our team today who will be more than happy to help. We guarantee 100% customer satisfaction and a catering experience that you won't forget!